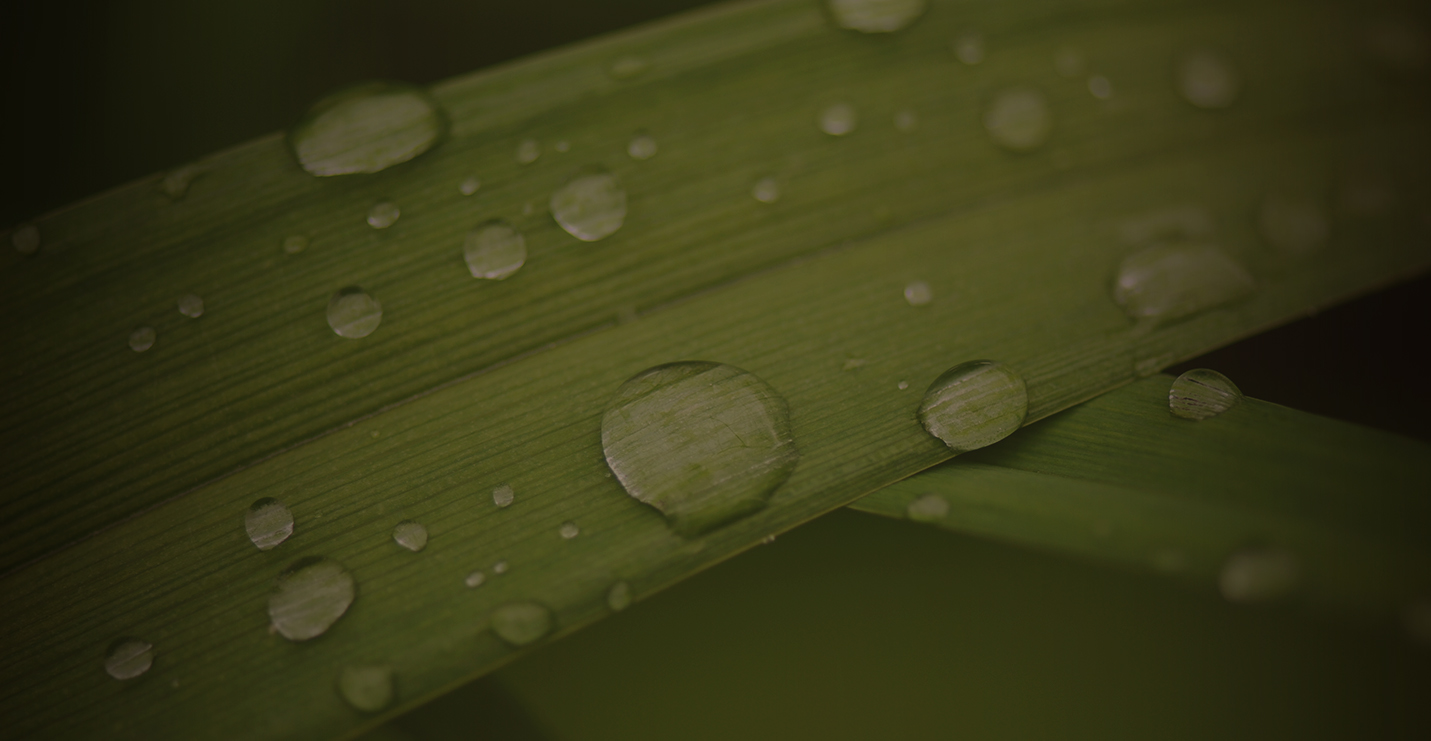 Nonwoven Rolls for Liquid Filtration (TNT)
Our core business has always been an efficient and competent supply of filtermedia for industry, with the most complete range available on the market and a 50 years experience following our customers and dealers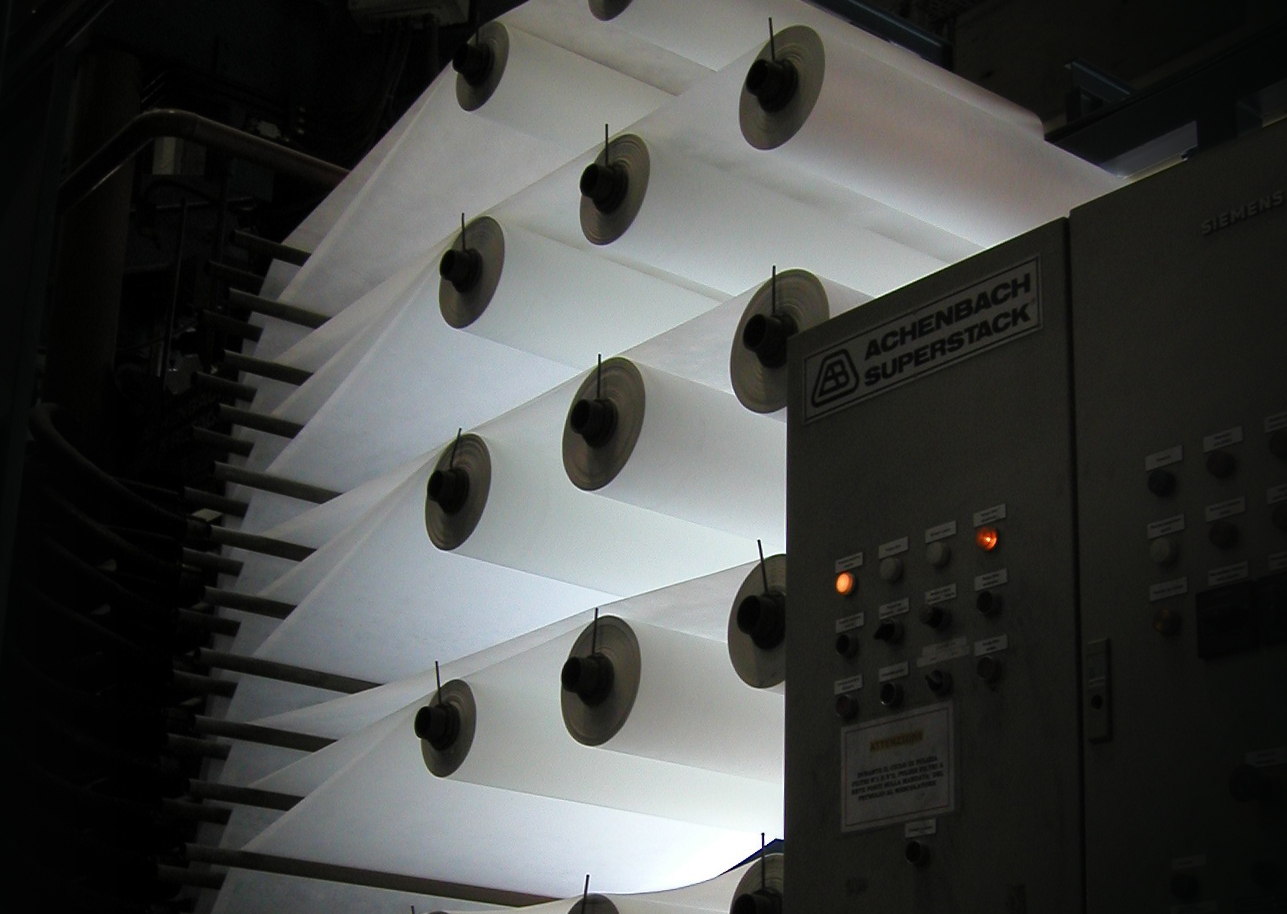 Portfolio
We can convert from raw material in stock into any width and roll length; we can as well manufacture any custom product, on customer request; our stock include more than 300 different nonwoven types in a wide range: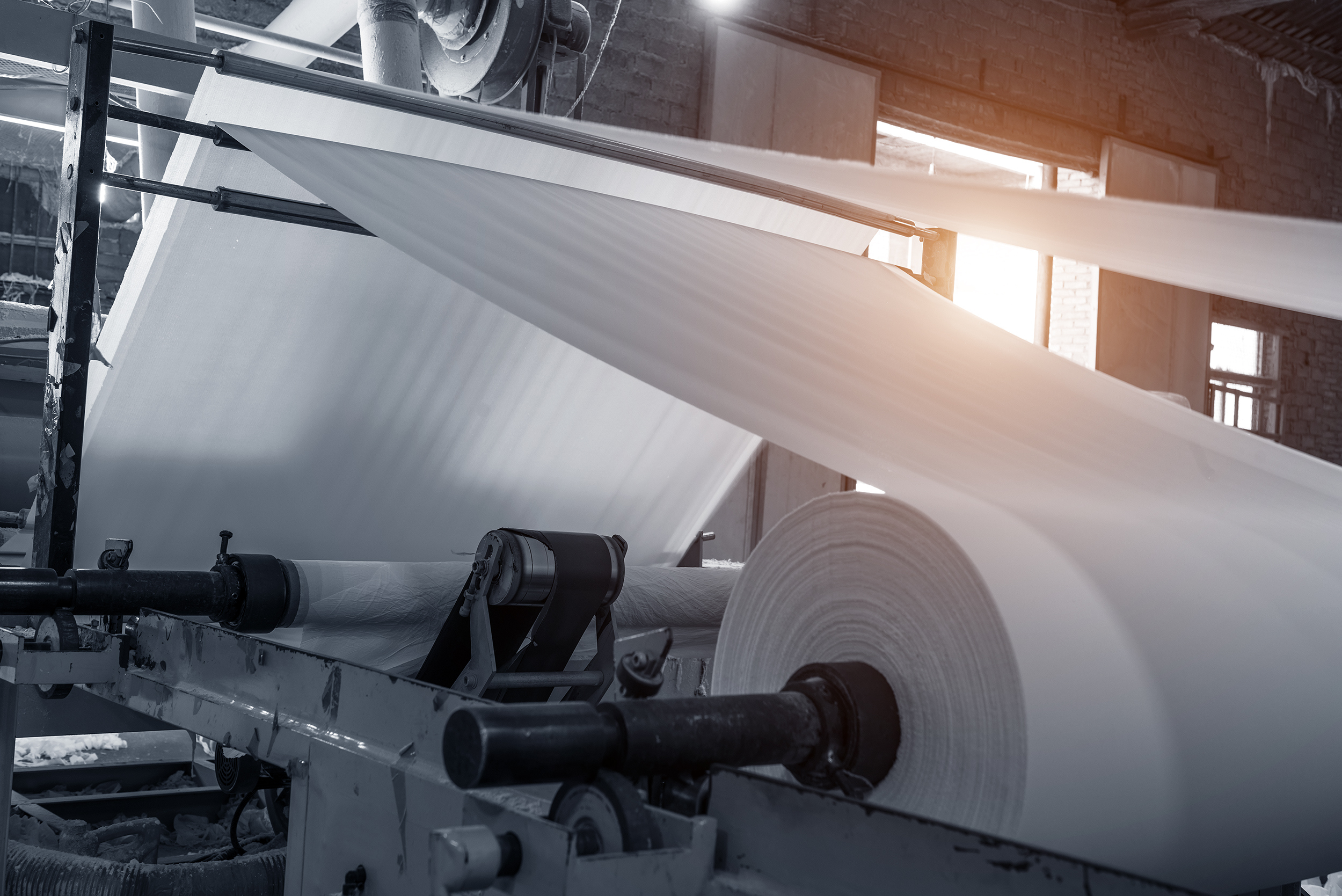 1
Chemical bonded / drylaid
100% viscose parallel web
100% viscose w/specific bonding approved for food contact
100% viscose w/specific treatments for special applications (flame retardant, PE coating, with bactericide, with hydro-oleorepellents)
viscose/polyester mix cross laid for maximum performance
hydrofilic treated and low denier fibers for maximum performance
standard not treated with food contact approval
smooth calendered with medium/high denier fibers for maximum performance and mechanical properties
smooth calendered with extremely coarse fibers for high viscosity fluids
smooth calendered with coarse trilobal fibers for special applications
point bonded low denier fibers for the best compromise
point bonded very low denier fibers for maximum efficiency
special version core/sheat Bico fibers
viscose/polyester mix and 100% polyester parallel web
100% polyester crosslaid for best compromise
viscose/polyester mix crosslaid w/impregnation
basic type resinated with high holding capacity
high calendered version for maximum particle efficiency
tri-dimensional version w/preferential direction for maximum holding capacity
special version with surface hardening treatments
6
PP and PES spunbonded extreme coarse fiber/h5>
PP 100%
PES 100%
Core/sheath Bico
7
PES and Bico thermobonded and Hi-loft
100% polyester or with Bico thermobonded and calendered
with resin or reinforcing mesh
smooth calendered
not calendered version
10
PP and PES multilayer materials
on line lamination
off line (secondary) lamination
11
Composites nonwoven developed on demand
laminated
ultrasonic bonded
dot or continuous gluing
mechanically needled
Global approach to market
Poirino is equipped and oriented to:  
DIRECTLY and EVERYWHERE any industrial customer and filter end user, supplying technical and commercial support on site
SUPPORT, COORDINATE and LET GROW local and national dealers/distributors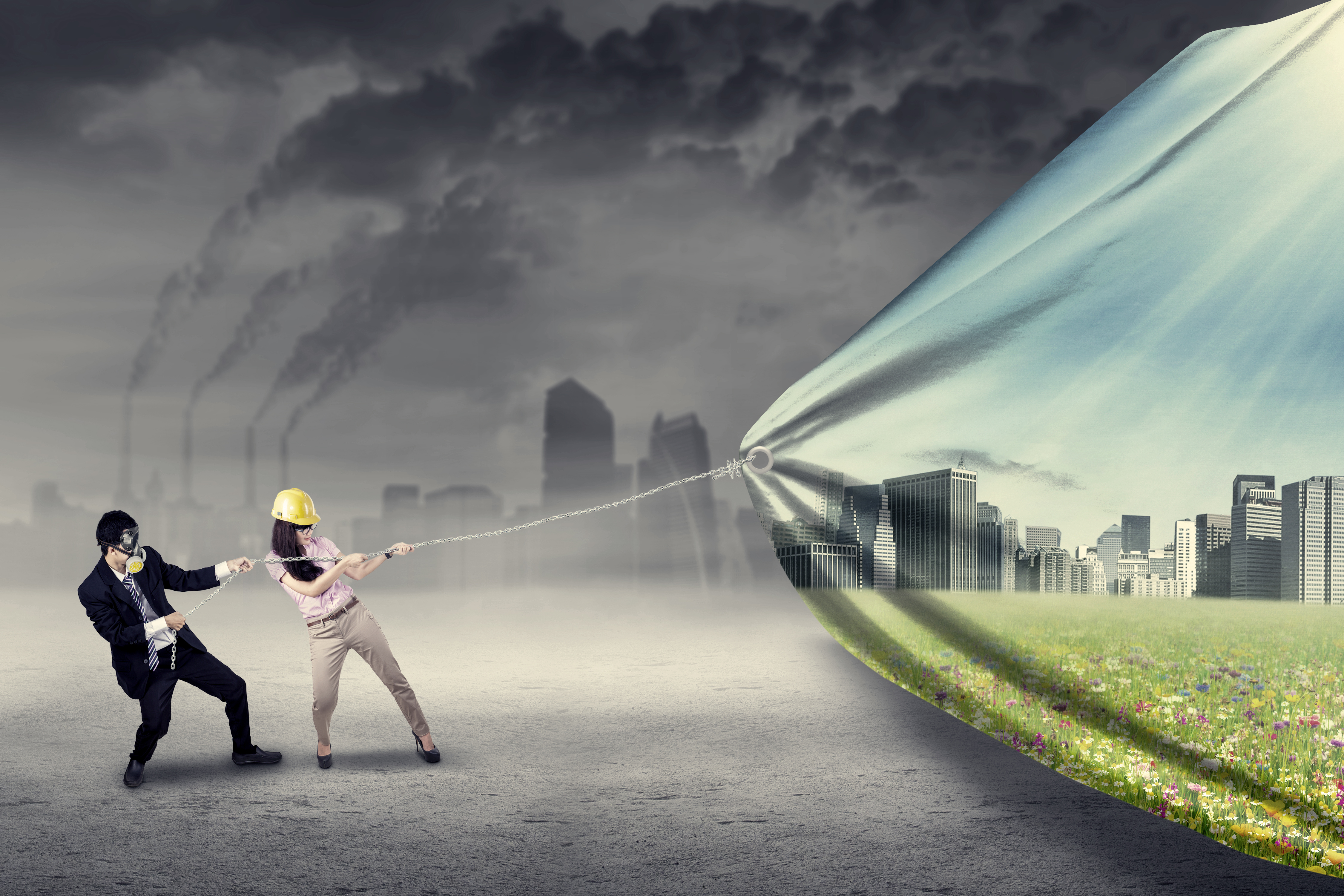 Dealers and filtration partners
1
Business partner, locally or on national scale, is supported in creating an own customized product range
all products can be supplied in neutral packaging upon request
possible complete customization of products (code, labelling, packaging, customer logos) free of charge
preparation of customized commercial sample material
integrated logistic service w/customer freight documents
total traceability of products labels on all documents
Partnership for customers
1
Customer end user of filter media can count on Poirino as a valid SUPPLIER/PARTNER able to:
support preparation of agreements for global site supplies of filter consumables
unify various merceologies of filter consumables on a single source
receive benefit from long term price validity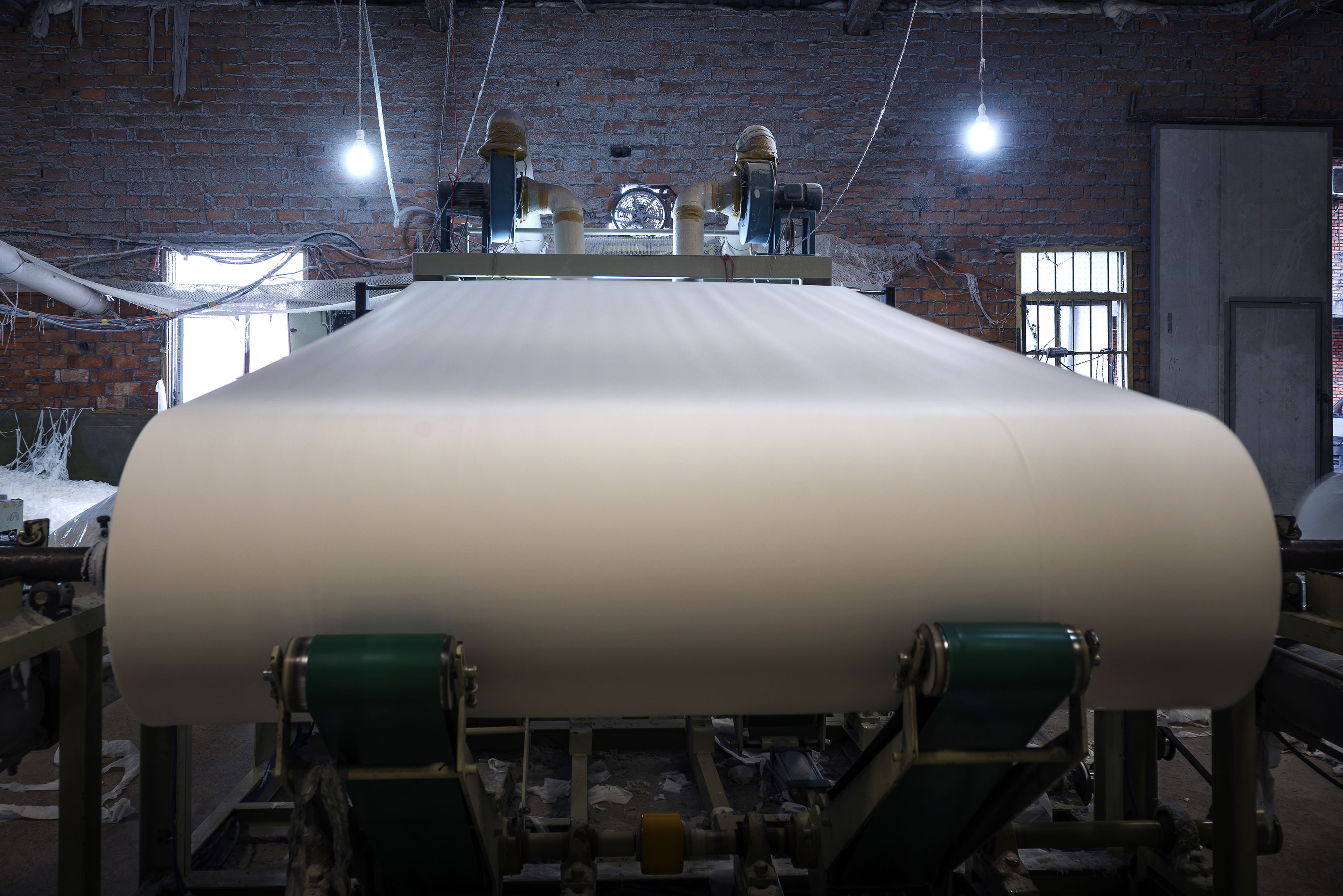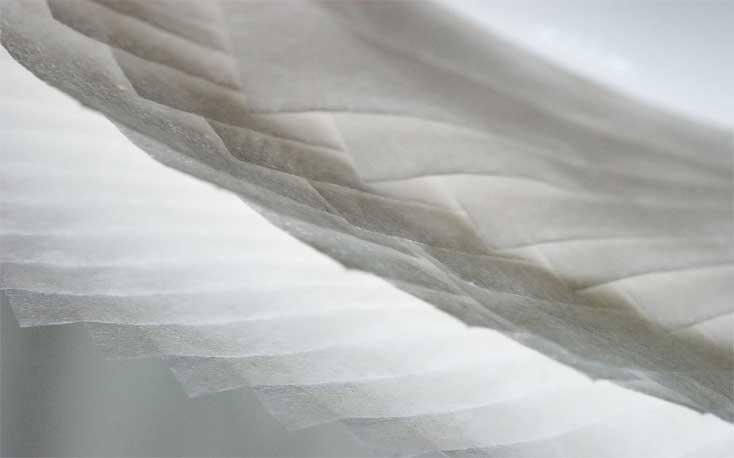 Why Poirino? Because we
guarantee quality, uniformity and stability of every nonwoven in our portfolio
track totally our products starting from raw material
provide immediate delivery from stock, even for minimal quantities
support customer with complete logistic service everywhere
experienced all type of liquid filtration processes
develop rapidly any type of new nonwoven when needed
Free testing rolls
Immediate converting and delivery service of free testing rolls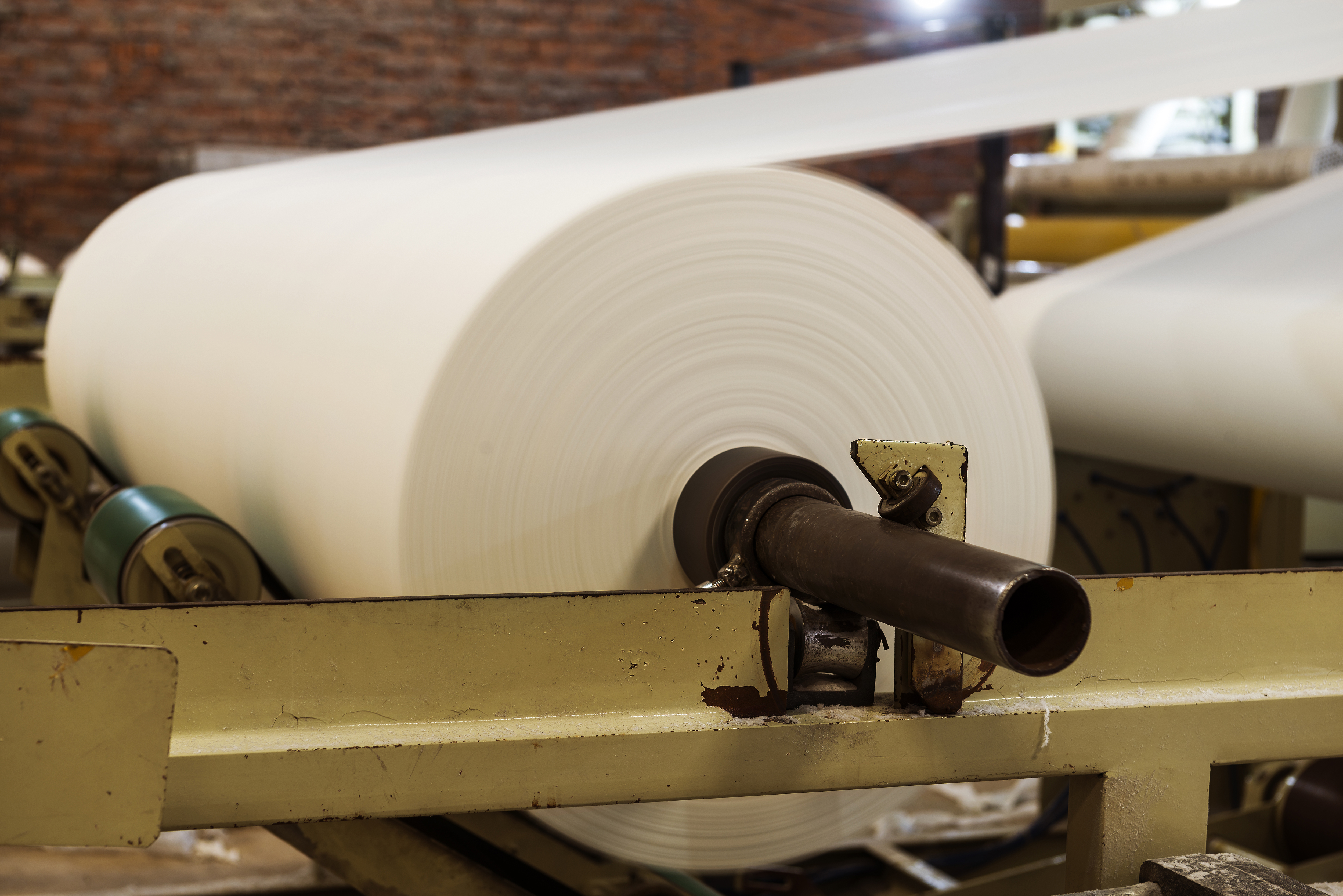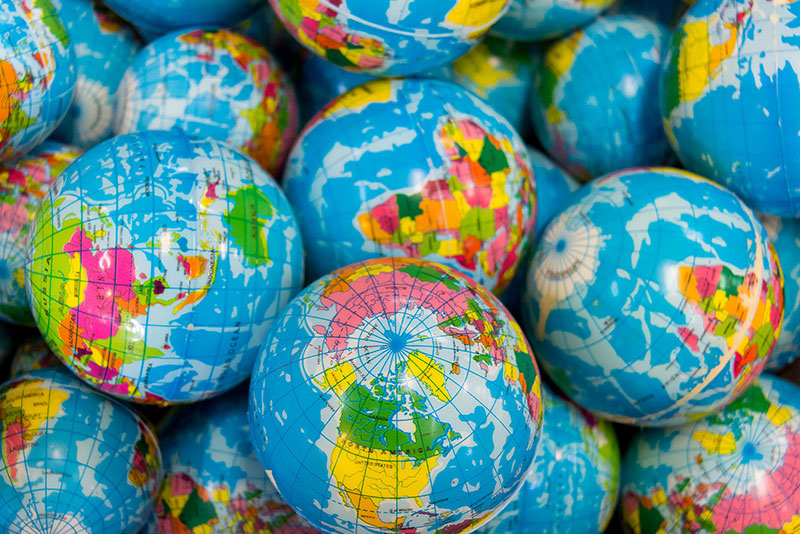 Certifications
1
Can provide material for special application with required certification
food grade
REACH (chemical substances restrictions according to - EU Reg. n. 1907/2006)
RoHS directive n. 2011/65/CE
Oeko-tex 100 standard
Product quality
Every single product is certified and guaranteed for its compliance to technical data sheet. In case of defect we proceed to immediate substitution of material
Be aware to nonwoven quality you buy!
1
Nonwoven is in many cases an accessory produt to which not too much attention is dedicated, for Poirino it is the core business and foundation of company reliability
Sometimes talking about nonwoven, material supplied is not corresponding to original weight features (g/m2), to sizes indicated (lenght), to material type originally indicated (component fibers of lower cost, you may think to have bought viscose but in effect material is cheaper)